DESCRIPTION
Diameter: 75~700mm
Length: 1000-2700mm
Grade: RP HP UHP available
Application: EAF (Electric arc furnace) / LF (Ladle Furnace)
Color: BLACK GREY
Place of Origin: Hebei China (Mainland)
Brand Name: Hengqiang
Technical Data
Item
Classification
Unit
Nominal Diameter (mm)
300-400
450-500
550-600
700
Electrical resistivity (≯)
Pole
Nipple
μΩm
6.2
4.5
6.3
4.5
6.3
4.5
6.3
4.5
Bending strength (≮)
Pole
Nipple
Mpa
10.5
18.0
10.5
18.0
11.0
20.0
11.0
20.0
Young's modulus (≯)
Pole
Nipple
Gpa
14.0
18.0
14.0
18.0
14.0
22.0
14.0
22.0
Bulk density (≮)
Pole
Nipple
g/cm3
1.66
1.75
1.66
1.75
1.66
1.75
1.64
1.78
Thermal expansion coefficient (≯)
(100℃-600℃) CTE
Pole
Nipple
×10-6/℃
1.5
1.4
1.5
1.4
1.4
1.2
1.4
1.2
Ash content (≯)


%
0.2
0.2
0.3
0.3
Note: CTE and ash content are only for reference.
PRODUCT DESCRIPTION
Graphite electrode, mainly made of high quality petroleum coke and needle coke, coal tar pitch as binder, is prepared by calcination, compounding, kneading, pressing, roasting, graphitization and machining. According to the quality, it can be divided into regular power, high power and ultra high power.
APPLICATION
Ultra high power graphite electrode, mainly used in ultra high power steelmaking electric arc furnace (EAF).
High power graphite electrode, mainly used in high power electric arc furnace for steel making.
Regular power graphite electrode, mainly used in ordinary power electric furnace for steel making, silicon refining, yellow phosphorus and so on.
ADVANTAGE
More than 15 years of factory experiences

Low consumption and more durable
Strict quality control from raw materials to finished products
Advanced production technology and strong technical force
Excellent sales at home and abroad, export to more than 20 countries and areas like Russia, Vietnam, India, Bangladesh, Turkey, Iran etc.
PRODUCT FEATURE
Has good electrical conductivity
Strong thermal shock resistance
High mechanical strength.
SPECIFICATION
PRODUCT SPECIFICATION
We can supply graphite electrodes from dia 75-700mm in RP/HP/UHP or customized according to your needs.
Packaging & Delivery
Packaging Details
Wooden cases with pallet and steel bands fastening, or according to your requirement.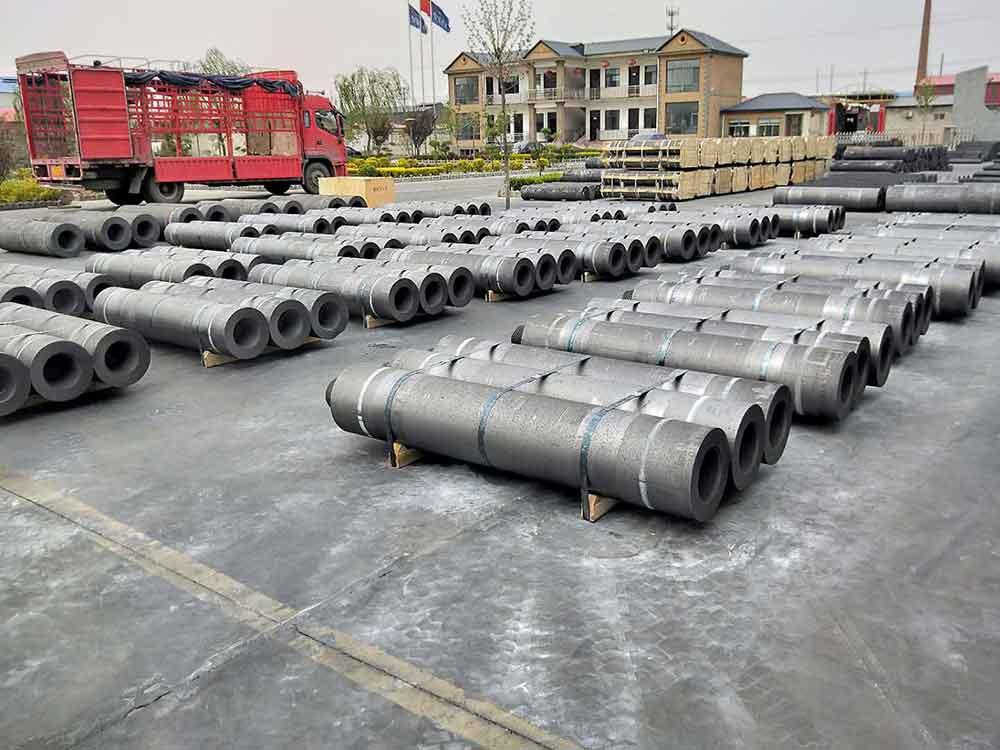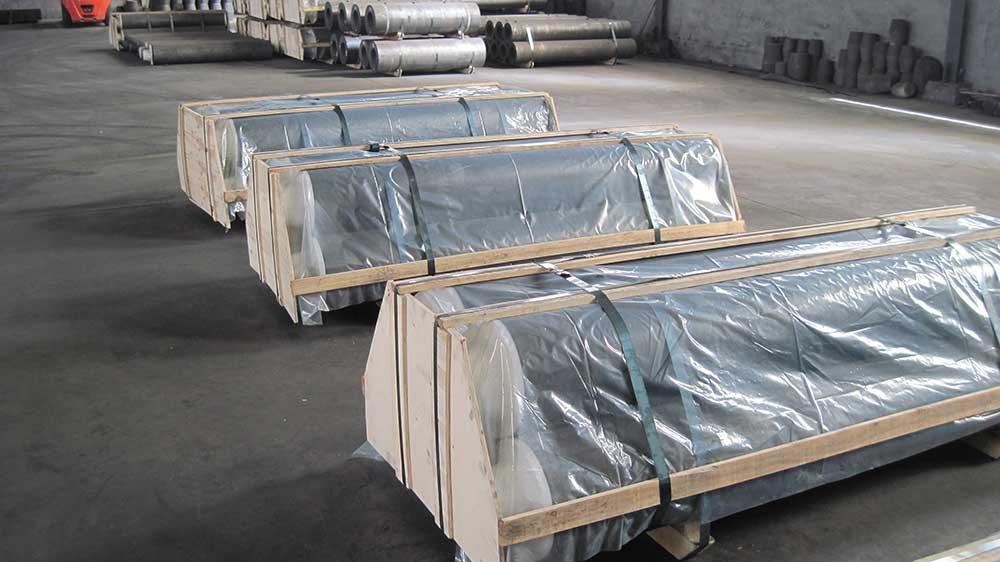 Port
Tianjin Port or Qingdao Port
Lead Time
Usually it's about 15-30 days after get the payment. It is according to quantity.
We can provide:
Excellent products
Competitive prices
Strict delivery
Excellent after-sales service
Comprehensive technical support
Graphite Electrode Production Process